Sun News features Ark Hunter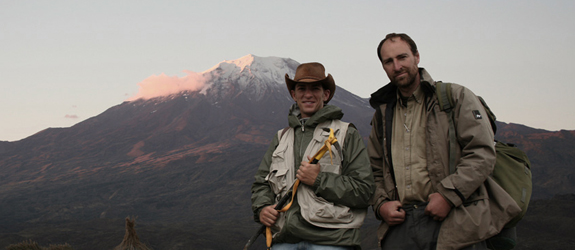 A SCOTS Ark hunter who has been missing in Turkey for three months is set to star in a new feature film.
Donald Mackenzie from Stornoway, on Lewis, disappeared in September on Mount Ararat searching for the resting place of the biblical boat.
Now US film-maker Jeremy Wiles says footage of Donald from 2005 will feature in his next flick 'Ark Hunter' – due for release in two years.
He added: "Hopefully Donald will be found by the time this movie comes out."
Donald's family celebrated his 48th birthday last week in his absence.